Slithering Snakes - Unlocked Skins Version of Slither.io ® Game
Notice: You'd have better look and feel with WIFI or FAST 4G/3G connections.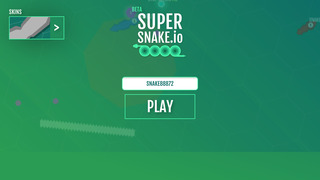 [HOW TO PLAY]
1. SPIT VENOM: EAT PINK DOTS TO INCREASE DOSE. TAP 2 FINGERS AT THE SAME TIME TO SHOOT.
2. HIGHER LEVEL SNAKES EAT LOWER LEVEL SNAKES.
3. EAT RED DOTS AND LOWER LEVEL SNAKES TO GROW.
4. GREEN DOTS PROTECT YOU FROM OTHER SNAKES.
5. BLUE POINTS INCREASE YOUR SPEED.

Have fun!

Play against other people online! Can you become the biggest snake?
The biggest snake of the day gets to set a victory message that the ENTIRE WORLD will see!